We are proud to announce that our M16PLUS and M24PLUS gyroplanes are now NTCA Type Approved in South Africa!
"We are very enthusiastic about this new approval! – commented Vittorio Magni, CEO Magni Gyro – this achievement opens up new possibilities for the 915 engine." Vittorio is extremely attached to South Africa and has visited the country on a number of occasions. He attended the Magni Day at Syferfontein Airfield (FASY) and the International Gyro Conference at Thaba Nchu Sun. He has also been at the Aero Africa Defence Show, when the first VPM came to South Africa and he also flew the first M18 to arrive in S.A. at the Magni Day.
We would also like to thank our agent and dealer Butch Brown, without whom the certification of our gyros would not have been possible.
For this occasion, we decided to travel back over some of the stages that brought us to South Africa, and to collect the experiences of some of our pilots who have been flying our gyros in the South African skies for years!
Let's start!
"Vittorio and I met for the first time in 1992 during the Aero Africa Show. – explains Butch Brown – after an introductory flight an order was soon placed with Flight Enterprises. The VPM M16 arrived in Cape Town during May 1993. I approached the Commissioner of Civil Aviation, Mr.Rene van Zyl and explained my predicament. To my absolute delight and astonishment, he allowed my gyro to be registered."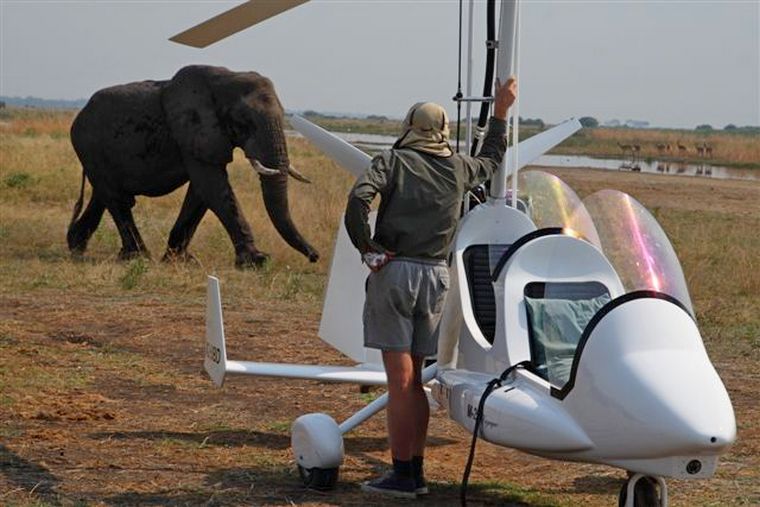 Years went by and as the gyro population grew in South Africa, so did the interest in other ways to use them – in addition to recreational use. From vehicle tracking, problem animal control, patrolling, crop spraying and any number of other innovative ideas. Given the success of Magni gyros in South Africa, we set up sub agencies in New Zealand and Australia. We travelled there to assemble, test fly and train instructors. The gyro virus had spread from South Africa to take over the world."
During the North meets South 2021 event organised by SAGPA, the South African Gyro Plane association at Gariep airfield, Magni's were well represented.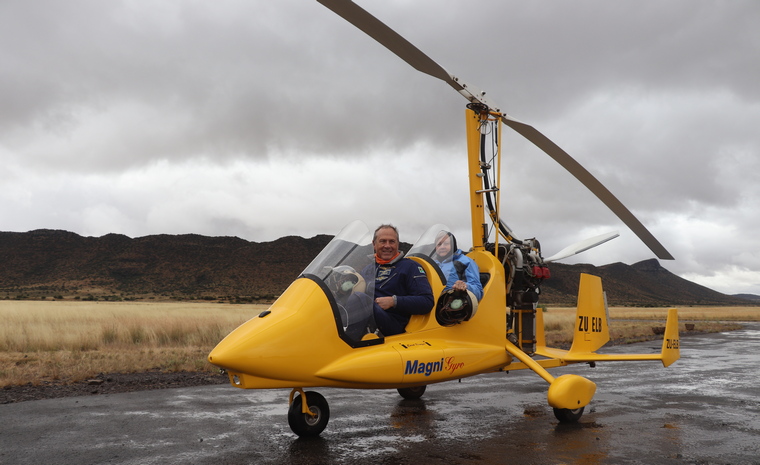 One of them was Karel Kruger, who flies a Magni M22 ZU-ELB. One of the reasons that he went for the Magni is that it is, in his opinion much, more stable than others that he has flown. The Magni, according to him, is ideal for long trips, all one has to do is to trim it and once going in the right direction, she flies hands off.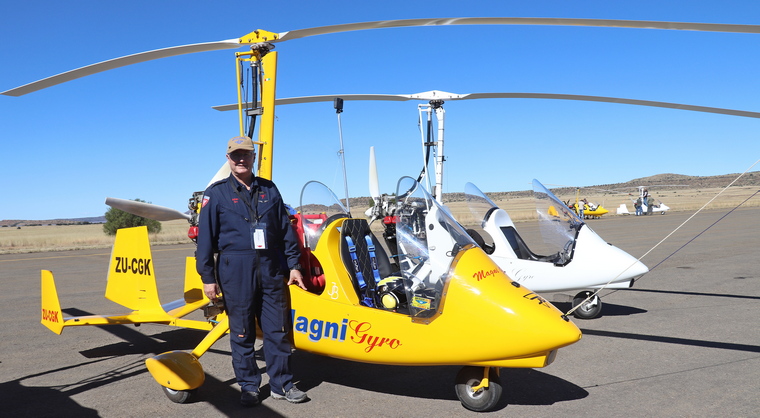 Another was Johan Burger, the owner of ZU-CGK, who flew from Worcester to Gariep for North meets South. He was one of the Gyros that flew in a gaggle with Len Klopper from Morningstar Airfield. Johan loves the reliability of the Magni. As a rather new pilot, he finds the handling to be perfect and stable, especially when flying slowly. The reliability of the Magni is the most important aspect that stands out for him.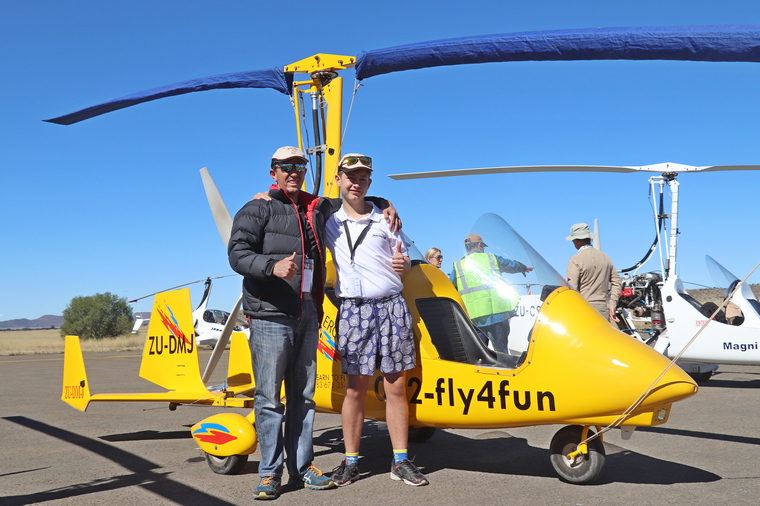 Jacque and son Ethan van Wyk flew ZU-DMJ from the Cape. The Magni, in his opinion, is bullet proof. It feels like one cannot make a mistake in her when flying. She is especially forgiving, specifically for a new pilot like him.
Want to fly in South Africa? Here is a list of our pilots and instructors!
Gauteng:
Rainier van Rensburg – 94th Aero Squadron Hangar 21 Springs Gauteng Tel 082 448 5496
Eric Torr 94th Aero Squadron Hangar 21 Springs Gauteng Tel 083 335 4622
Matthew Zalewski 303 Squadron – Flight School Tel 083 423 2732
Mirek Zalewski 303 Squadron – Flight School Tel 082 788 5006
Caroline Blane 303 Squadron – Flight School Tel 079 977 0707
Josua Groenewalt Brakpan Tel 083 232 0541
Samantha Ellis 303 Squadron – Flight School Tel 082 343 5358
Limpopo
Roelf Palm Potgietersrus Tel 082 653 7457
Western Cape
Louis van Wyk Aerosport Wintervogel Airfield Cape Town Tel 083 675 3541
Len Klopper Cape Town Tel 082 450 6072
Mark Bellingham Cape Town Tel 082 571 3155
Free State
Sarel van Rensburg Tempe Tel 082 797 6053
Magni Gyro is working on new certifications in several countries. Keep following us, there will be many surprises!
ENJOY YOUR GYRO!